The Rainbow Bridge
Slightly out of place during these its final resting days, this 16m bow-string type bridge was originally the pedestrian overbridge that linked the Trentham Rail Station with the Trentham Racecourse. It was first proposed in February 1906, after the first race meeting had been held in January that year. The bridge was built in the Petone workshops (1876-1929) and installed in 1908.
It was a very much standard NZR design and had been built using a lot of old recycled iron rails. Indeed the dates of the rails can still be read as you cross it. The larger doublehead rails bent into bows are 70lb made by Wilson and Cammell of Dronfield (East Midlands) in 1875; while the smaller 40lb (flat footed) cross member rails are dated 1874 and made in Stockton. Generally doublehead lines were used for the central braking lines for the engines that travelled the inclines (like Remutaka) and they were commonly used for bowstring bridges because their symmetrical shape made them conducive to bending.
The bridge was raised several inches in 1954 in conjunction with the electrification of the railway to Upper Hutt, to provide more clearance for the overhead wires, and then officially closed for "essential repairs" on 29 March 2014, and the span was lifted out on 5 April 2014. The intention was that the span was going to be refurbished, and then reinstalled at Trentham, together with new stairs at both ends of the bridge.
However, near the end of the refurbishment process, just after the metal portions had been painted, the span was accidently dropped while being moved, and some of the iron rails broke as a result of this sharp jolt. The engineers declined to approve the repair of this damage by welding, so a new, replacement span was eventually provided, and this was lifted into place on in December 2014. All in all, it was in service for 107 years catering for raceday patrons.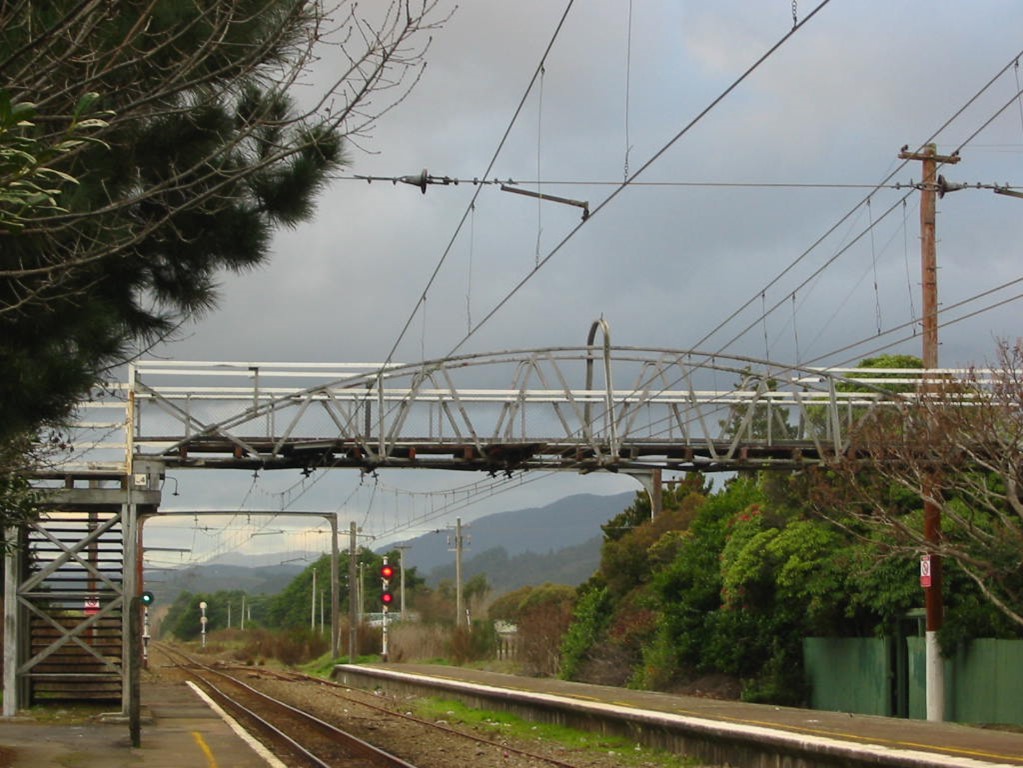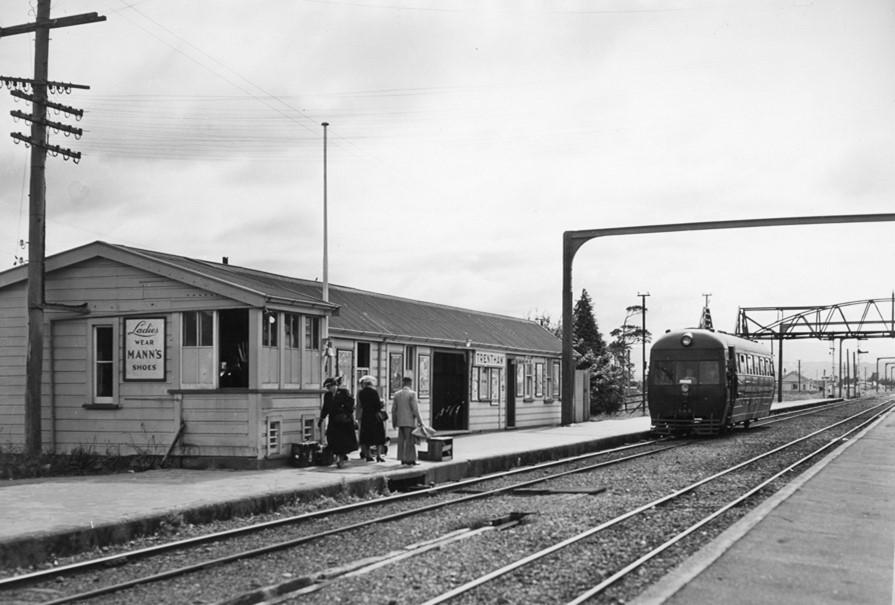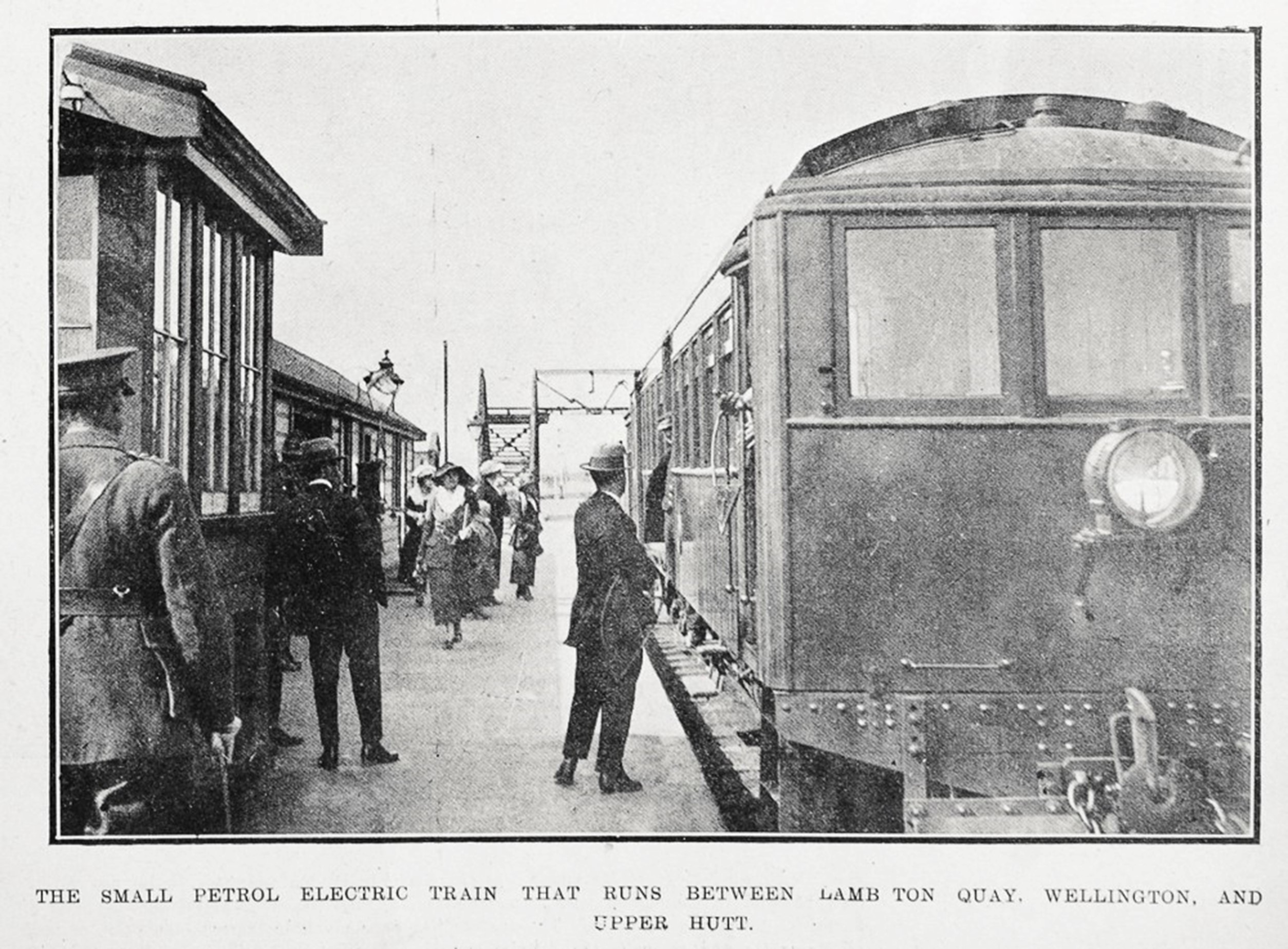 We came across the bridge in 2020 lying in the workshop yards of Steam and Sand in Porirua, where its carers – Holly and Matt Harding – kept it wrapped in cotton wool, not being able to bear the prospect of it being scrapped. We offered to get it repaired and give it a new lease of life in a location where the public could appreciate its beauty and heritage.
So here she sits, resplendent in rainbow colours, spanning the national gas pipe and adjacent to the yellow brick road into Wellington as Transmission Gully can be regarded (given we're all so pleased to see it finally completed).